From Santa Caterina, it is possible to organize walks and hikes on one of the countless paths that run along all the surrounding mountains.
These walks, immersed in nature, represent the best way to appreciate and admire all the charm and beauty of the Stelvio National Park, the living heart of our Alps. During these treks, it is not uncommon to view all the flora and fauna of these splendid mountains, passing through large coniferous forests and rocky scree slopes, retracing all the history, both geological and human, of these mountains.
Worthy of note are the paths that branch out in the Forni valley, such as the S556, S557, S550, S528, or S530 trails. These paths lead to the refuges in the valley and allow you to enjoy magnificent views and openings towards the Forni glacier.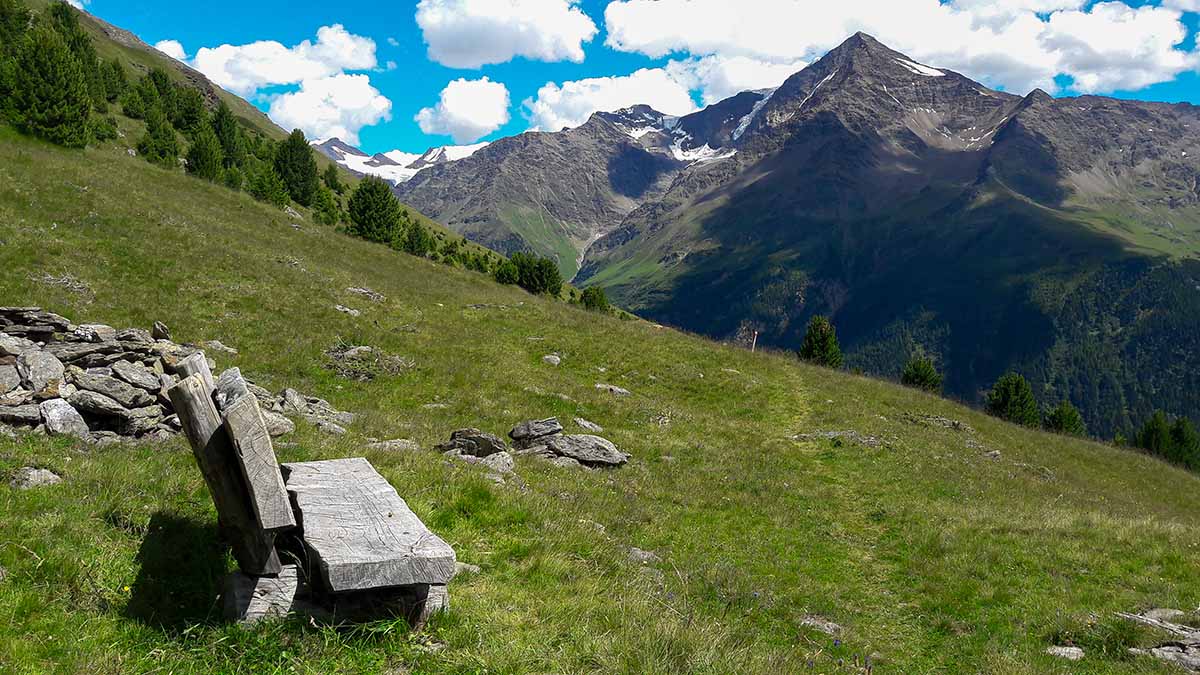 From a landscape point of view, the trails that run along the slope of Mount Sobretta in the direction of the Sunny Valley refuge are very interesting, specifically the S562, S563, and S565 trails.
In any case, plan your itinerary carefully, study the maps, and always exercise the utmost attention.